Scale infrastructure resources in a smooth manner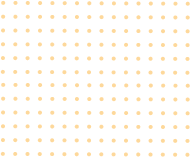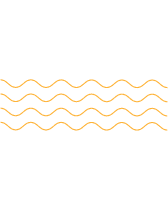 Application performance optimized
Our performance testing solutions are designed to help organizations unlock the optimal performance of their applications. The efficient load time and efficient application performance are crucial for the success of any product. Our solutions for desktop, mobile, and web-based applications begin by establishing the benchmark behavior of a given system. This helps to assess performance capabilities in the context of different designs and architectures. Our solutions are focused on providing speed and efficiency to the overall processes of enterprises, and also to be able to scale up or down the workload with increased interoperability. By using our performance testing solutions, organizations can ensure that their applications are performing at their best, providing a better user experience and helping to achieve the goals of the enterprise.
Simulate multiple user usage models to ensure that loads can be met by your application, securing faster and smoother deployment.
Build the stability of your system through intense and thorough testing. Applications deployed on the cloud need to be assessed and measured. Conduct intense and thorough testing and ensure the stability of your system's infrastructure.
Early Performance Testing
Why should we need to wait to unlock performance issues in the testing lifecycle? Early Performance testing or 'shift-left' testing will help us to identify performance bottlenecks much earlier in the SDLC life cycle.
Build tactical advantage by comparing performance of your application against a set of predefined standards or against similar systems or applications to understand where you stand head to head with competition.
Performance Engineering Consulting
Access expert advice and guidance to optimize the performance of a system or application. It includes identifying bottlenecks, recommending performance improvements, and implementing best practices.
Implemented Salesforce business flow-based test strategy and identified comprehensive performance parameters to tackle performance failures
Achieved baselined response times (<4 sec) for 100 concurrent user loads.
Carried out performance tuning to improve overall experience for the 100 concurrent users.
Conducted Performance Testing on E2E workflow of the application from user sign up to placing a bid and submitting API requests.
Performed focussed tests on Web and Mobile (Android & iOS) on AWS cloud environment.
Successfully validated and executed upto 30000 concurrent users to report performance metrics across the key modules.
Achieved response times of < 2 secs on critical user activity.
Our partners talk 'about us'
Interested in working with us? Or you just want some consultation? Either way, we are here to help!