In recent years, the implementation costs of e-learning tools have considerably reduced. This has encouraged lot of educational institutions & businesses to add it to their existing system. Emerging technologies, social media & shared platforms have played a major role in this learning revolution. Educational Institutions are persistently looking to improve their technology service offerings. The major challenge in implementing is the rising cost & increasing demand. Our on demand service offering and end to end testing capabilities provides a competitive advantage for our customers in the market. Logix guru's testing experts have expertise in testing content management systems. K-12 education testing has been one of our major strengths over the years. Our best practices, technology Knowledge & testing expertise ascertain that applications are secure, stable and flexible.
An Enrollment Management System (EMS) streamlines the enrollment process for educational institutions. A Constituent Management System (CMS) tracks information about stakeholders in an educational institution, such as students and faculty. A Learning Management System (LMS) helps plan and assess a specific learning process. In K-12 education, IT supports functions like student information systems and communication with parents. A Relationship Management System (RMS) manages relationships with stakeholders, such as donors and alumni. An Alumni Management System (AMS) tracks information about an educational institution's alumni and facilitates communication with them.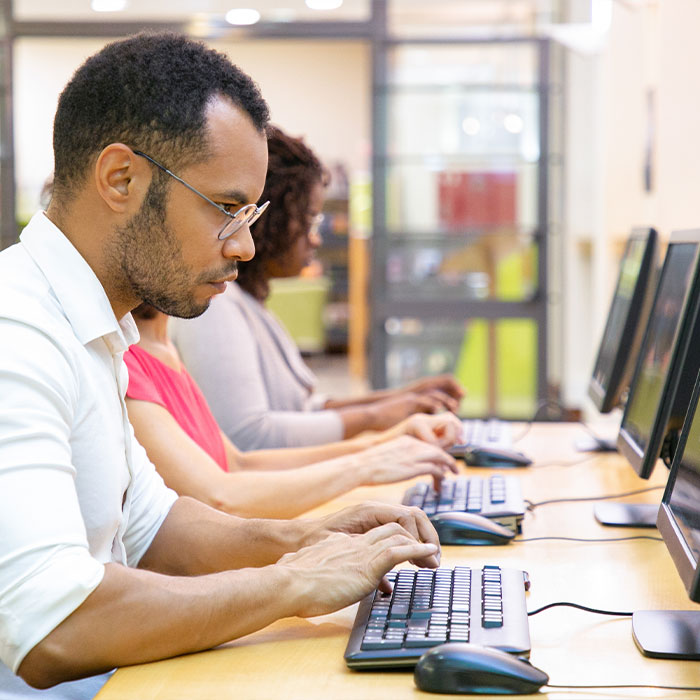 Our partners talk 'about us'​
To learn more about Education focused technology solutions, get in touch.