Advanced technologies such as AI, big data analytics, and cloud computing, combine to bring about a solution for the BFSI sector. This methodology is used to design, develop, and deploy software solutions that are tailored to meet the specific needs of the BFSI sector. This approach enables BFSI institutions to create applications that are highly performant, reliable, and able to adapt to the ever-changing demands of the market.
AI and big data analytics can be used to provide real-time insights that help banks and other financial institutions make informed decisions. By analyzing large volumes of data from various sources, AI and big data analytics can provide insights that can be used to improve operational efficiency, reduce costs, and enhance the customer experience.
Cloud computing, on the other hand, allows BFSI institutions to scale their IT infrastructure and services on demand, without the need for large capital investments. This enables them to respond to changing market conditions quickly and efficiently.
The combination of these advanced technologies allows BFSI institutions to create applications that are highly performant, reliable, and able to adapt to the ever-changing demands of the market, which is essential for staying ahead in the industry.
Moreover, Digital engineering also bring benefits such as better collaboration across teams, continuous integration and delivery, security and monitoring, and overall flexibility which are important for robust and high-performing BFSI applications.
It's clear from the above statement that we, as a company, has expertise in these advanced technologies and providing digital technology engineering solutions to BFSI sector. They have successfully helped their clients to evolve and adapt to the changing market conditions by delivering mission-critical BFSI solutions.
Identify NPAs, credit, and insurance risks in Real Time
In today's business landscape, data analytics has become crucial for driving growth. By utilizing analytics, banks and financial institutions can effectively identify potential risks and take timely action to minimize non-performing assets. Our data and analytics services have enabled businesses to make informed decisions in real-time by providing valuable insights derived from large data sets.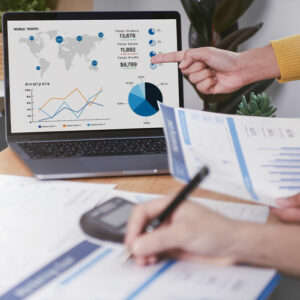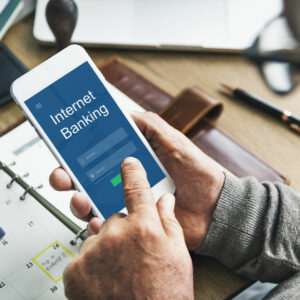 Seamless Omnichannel Banking Experiences
The digital age has made it imperative for banks and financial institutions to deliver a consistent, seamless experience across all channels. To achieve this goal, it's important for them to adopt cloud technology, which provides numerous benefits, including increased flexibility, reduced IT costs, and the ability to stay agile and adapt to changing market conditions. Adopting cloud technology also supports innovation and staying relevant in today's fast-paced business environment.
Our NLP accelerator, teX.ai, is designed to help businesses harness the full power of their data. With the use of advanced AI technology, it enables you to make data-driven decisions and stay ahead in a fast-paced market. It provides cost optimization and increased operational agility, which are crucial for any business looking to stay competitive. By using teX.ai, you can look at the data in a different perspective and gain insights that can help your business grow. This NLP accelerator is pre-built, which means that you don't have to go through the development process and can start utilizing the benefits of AI right away. With teX.ai, you can bring agility to your operations, reduce costs, and gain a competitive edge in today's market.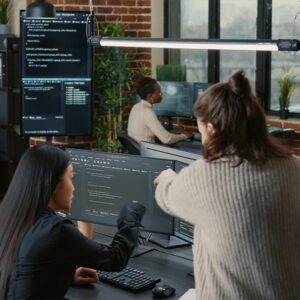 Our partners talk 'about us'​
To learn more about banking focused technology solutions, get in touch.